Even Chris Froome had to start somewhere. Many who are keen to take up a sport or a more healthy lifestyle regard club cycling as somewhat cliquey and intimidating for beginners. It's true that cycling has an irresistible culture all of its own but most clubs are keen to welcome new faces and most cyclists are friendly and ready to share their experience. The most difficult part is getting started, how fit do I have to be, what sort of bike do I need, what should I wear, how far and how fast will I need to be able to ride, what's a sprocket? Let's try and give a few answers.
Fitness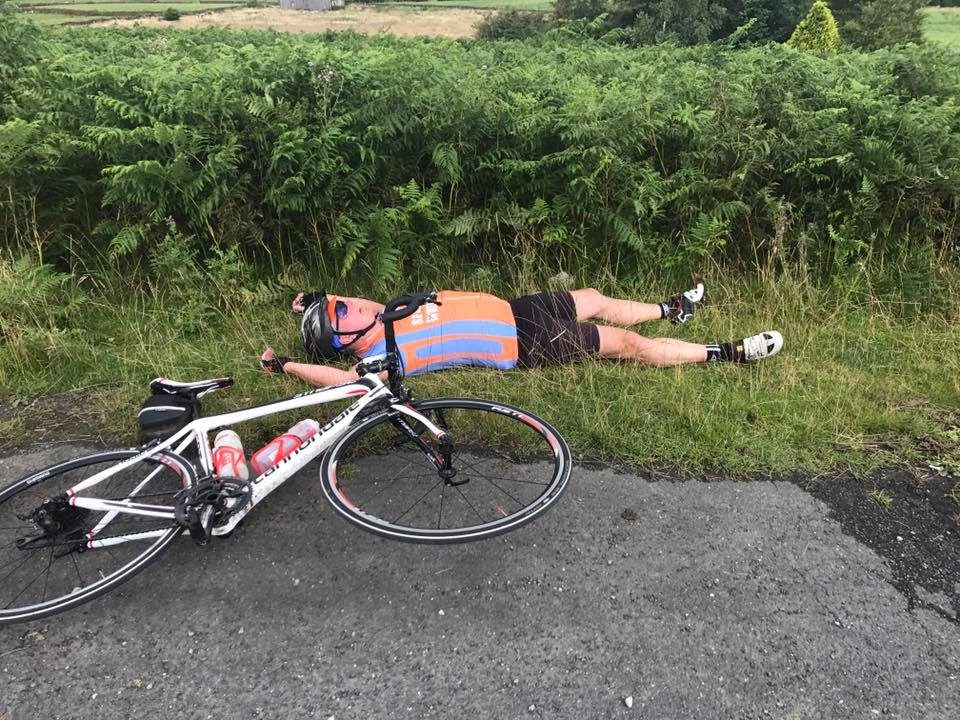 Without doubt the most problematic aspect for many newcomers is fitness. Fitness is very specific to the activity concerned and if you are not used to riding a bike reasonable distances then you might find the first few rides somewhat challenging. But if you're looking for an easy life then join a golf club or get back on the couch ;). So many are attracted to cycling but give up after just a couple of outings thinking they don't have the ability. It just seems that it is all hard work and no enjoyment not realising that this is a temporary short-lived hurdle. Cycling is never an easy sport but the good news is that the body adapts very quickly and with regular riding fitness gains can be dramatic and what once seemed almost impossible becomes a ride in the park. Most cyclists are just like you, except they have been riding for longer, so don't give up before the fun bit starts. For the less confident the best way to start may be to ride on your own or with similar friends and slowly build up your speed and distance before joining a club ride. As a rough guide a club Social Ride will be  20miles ish at 10-12mph, but with the pace adjusted to the slowest rider and of course including a welcome café stop.  An Elementary Ride will be 35-50miles and average 12-14mph. A normal lnter/Clubrun averages 15mph+ doing from 50 to 60+ miles winter to summer but again nobody gets left behind.
Choose the right bike that fits you 🙂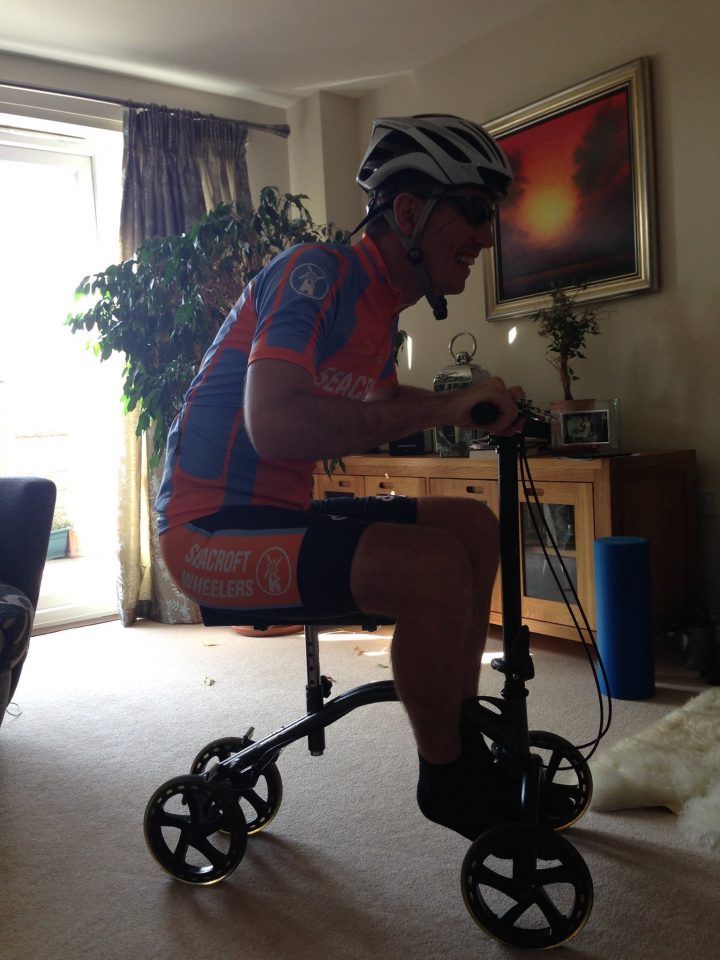 You don't need an expensive bike to start with, you can join an invitation ride or other club ride on any roadworthy road bike. The most important thing is that it is well maintained and adjusted and you are comfortable riding it. Road bikes are the best option but hybrids and mountain bikes with well-inflated smooth tyres can work if you don't immediately have access to a road bike. However knobbly tyres and suspension will make things much more difficult and are not advisable on any club  rides. Clip less* pedals or some form of toe clips and straps are pretty much essential to aid pedaling efficiency. Mudguards are not necessary all year round, however they are necessary in winter, or when the conditions dictate. You must carry a means of puncture repair, ideally a spare inner-tube or two, a pump and tyre levers. If you do catch the cycling bug and wish to upgrade later then you'll find club mates will be more than happy to chat about sprockets and other equipment.
Baggy clothing wastes energy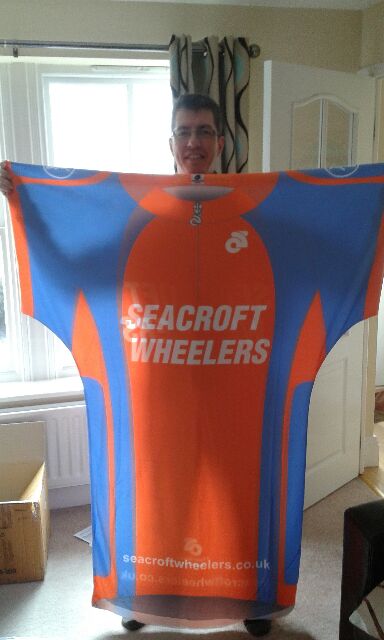 Right I'm ready but what to wear? Again there is no need to start off with the latest lycra fashions and Gortex tops but a quality pair of padded cycling shorts pays dividends. Mostly it is common sense, dress for comfort and the expected weather conditions. The art is in keeping comfortably warm whilst avoiding excessive perspiration, what seems like a cold day can quickly warm up once you get riding. A number of layers on top are preferable to one thick jacket and it is advisable to carry a waterproof option of some sort. A top layer providing some wind protection and hat and gloves are a good idea in winter. A helmet is  mandatory on all club rides. Footwear depends on your pedal system, riders with clip less pedals will have compatible cycling shoes. Trainers with a grippy sole can be used with toe clips and straps or open pedals, however this is one area where an upgrade does bring immediate benefits.
Calorie Intake & Hydration
Food is another topic worth considering. Some of the effects of tiredness are simply down to inadequate food and drink intake. As well as topping up at the café stop it is a good idea to frequently snack on carbohydrates whilst riding, keep a couple of energy bars in the back pocket, cereal or fruit bars, fig rolls or malt loaf are just as good. Carry and use a drinks bottle(s) all year round. Water is fine if you are also eating. There are also many sports energy drinks and gels on the market.
Group Riding
Don't worry too much about group riding etiquette to start with, this is soon picked up on a ride. Basically the group rides in a line two abreast (where the road/conditions allow), ride behind the wheel in front but not too close and a little to the side to give a good view and room for manoeuvre. Riders in front will shout or point out directions or any road hazards like parked cars, potholes or broken glass. On some narrower roads, or if cars behind need to pass, the group will form into a single line. Stronger riders take turns at the front of the group helping to shield those behind from the wind. Riding in the middle or back of the group can be up to 40% easier than at the front or riding on your own.
Seacroft Wheelers understand and cater for newcomers to cycling, whatever your ambitions, an Olympic medal or just a more healthy lifestyle we're a good place to start.
Any questions? drop us an email
*An integrated pedal and shoe system not to be confused with ordinary flat cycle pedals.