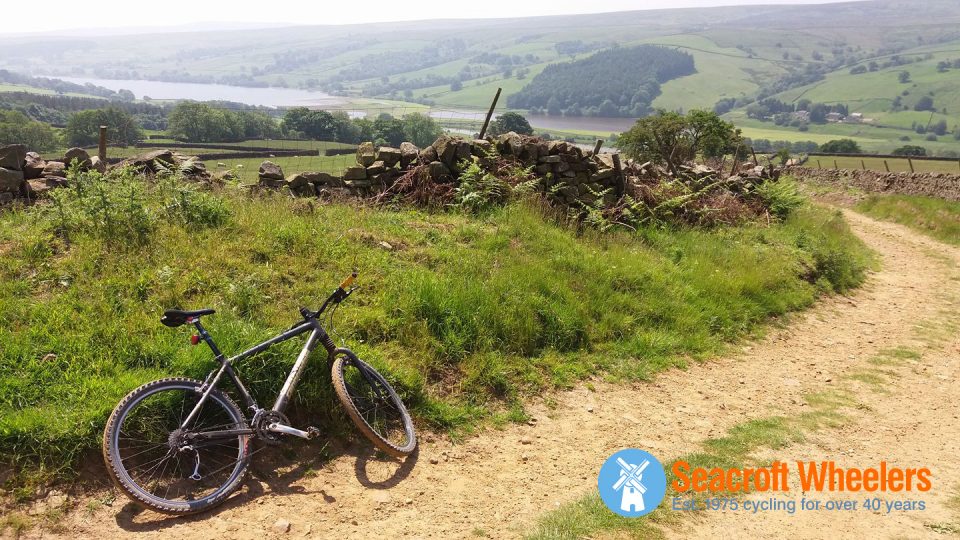 Intoduction
Welcome Mountain Bikers
If you're in need of finding some of the best off roading in the Dales, Lakes, Moors or Peaks you've come to the right place.
Rides are roughly once a month and are suitable for Mountain bikes with a cross country set up. The rides are set up for just one group, so we ride to the slowest riders speed. If you're miles off the front, loop round to the last rider and have another go. All routes are on bridle path, BOAT's, RUPP's or GREEN LANES, definitely no footpaths.
Transport up to the meeting point is by your own arrangement , we can try and organise a lift but it can't be guaranteed.
Please also read 'What to bring' to make the ride go smoothly. Rider input is also very welcome, be it, routes, website info, good pub after the ride etc! If you like the rides then join the club. We're not a road club, we're a cycling club and proudly so.
Any enquiries can be directed to:
Martin Clough
Email: martinmtbrider@gmail.com
In line with British Cycling requirements and all Seacroft Wheelers rides, anyone between the age of 16 and 18 must bring a signed parental consent form.
Under 16 must be accompanied by an adult.
Rides
Ride 1
Upper Nidderdale. Meet at Wath 9am
Sun 1st July.
Gouthwaite, Ramsgill,Lofthouse,How Stean, Middlesmoor, Scar house,Ramsgill, Gouthwaite,Sportsman Inn.!!!
************************************************
Ride 2
Lake District.Meet at Low Fold car park. Ambleside at 9am.Sun 29th July.
Rydal water, Grasmere lake, Loughrigg terrace,Skelwith bridge, little Langdale, Hawkshead, Far Sawrey, Claife heights, Windermere lake.
************************************************
Ride 3
Dales. Meet at Horton in Ribblesdale car park.
9am Sun 26th Aug
Hubberholme,Buckden, Semer water, Hawes, Ling Gill.
************************************************ 
What to bring
What to bring
Completed parental consent form (if required).
Mechanically sound mountain bike
Helmet
Clothing suitable for the weather conditions
Spare clothing (Weather conditions change)
Mountain biking shoes (note if you're driving up, done that before)
Spare Inner tubes, multi tool, & pump (or CO₂ inflator)
Snacks
Drinks
Beer money
Mobile phone
I.C.E. (In Case of Emergency) details so completed membership card or I.C.E. details stored in phone.
Cheesy grin (for photos) Cheesy grin dispensers are found at the bottom of all off road descents
Gallery
Alan W climbing Middlesmoor & beyond 01-07-2018