**ROAD RACES CANCELLED** (Covid-19)
Just to give notification that the Seacroft Wheelers Road Races (planned for 16th August 2020) on the 17th July have been cancelled by British Cycling
"Unfortunately, due to the challenges still faced in these disciplines due to Covid-19, we will be postponing / cancelling all road and sportive events on our calendar during August.".
As disappointing as this news is, we imagine that this has not come as a huge surprise given the current pandemic situation. This was the rescheduled event from March and we do not plan to reschedule again this year but rather hope to run these races again in March 2021.
Thank you so much for your patience during this process and for supporting the event, local racing would not happen without people ready and willing to pin on a number.
All entrants have been emailed individually and will be processing all refunds in full over the next few days and really hope to see you all on the start line in 2021 🙂
Seacroft Wheelers and Rapha are delighted to welcome you all to the start line for the rearranged date of 16th August 2020.
Both races will be the same format as last year with the only change being the support of Rapha, who we are excited to include in the day with us all.
A shameless request to please visit all of our friends websites and pages, by clicking on the logos below to help us justify their amazing help and support 🙂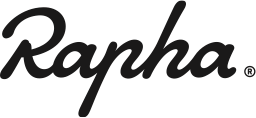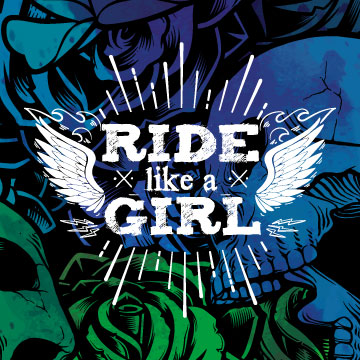 Event Overview
Rider Info. pack (to follow)
Bishop Wood circuit, near Cawood.
Race 1- 9:30am Regional A Road Race Cat 2/3/4/ 59 miles (11 laps)
Race 2- 1.45pm Regional B Womens Road Race Cat 3/4/day license 38 miles (7 laps)
Ridethrough/timeline guide for the Womens race.
Entrance fee is £25 (+£1 B.C. booking/admin fee) and on a first come first served basis (then reserves list).
Signing-on opens 1 hour before each race and closes 20 mins before race start.
Equal prizes in both races for 1st to 5th  place, points to 15th place (Race 1), 10th place (Race 2).
1st Place – £100 Rapha voucher (complimentary entry into the 2021 race as defending champion)
2nd Place – £50 Rapha voucher
3rd Place – £30 Rapha voucher
4th Place – £20 Rapha voucher
5th Place – £10 Rapha voucher
Highest Place Cat 4 rider – £50 Rapha voucher
Team Prize- Rapha caps
Prize giving will take place in the village hall after each race so please hang around, eat some cake and support all the winners.
The race will take place on open roads, with traffic management, marshalls, race convoy including paramedic support.
HQ: Jubilee Village Hall, Jubilee Road, Wistow, Selby, YO8 3YP
How To Enter
60 places per race, if you are already a British Cycling (B.C.) member with a full race license enter online here…..
Beginners are very welcome so for B.C. members wanting to race that have a provisional license (a provisional racing licence is awarded automatically with all Race Bronze, Race Silver and Race Gold memberships.) you can either upgrade to a full race license or do the same as a non B.C. member (see below).
NON B.C. members will need a day license so please send an email with your name, address, D.O.B. and the club you are entering as (if you are) to roadrace@seacroftwheelers.co.uk and the organiser will enter you manually into the race  and arrange an alternative payment method for the £25 event fee and £10 day license.
A full race license for a senior (18 years old and above) is £40 so if you are planning on entering more than 4 races in the year then it will be more economical to purchase a full racing licence which may be bought as an addition to a Race Silver or Race Gold membership. More license info can be found here.
Please note: If you race on a day license you will NOT be eligible for any licence points or ranking points earned from that race.
Day license can also be purchased at sign on, cost is £10 to Bronze/Ride B.C. member and Non B.C. member and £5 for Gold or Silver B.C. member. ID/BC membership card will be required on the day if you don't already have a race license. Race license will be handed in at sign on and returned after the event.
For the event to be successful we need a minimum number of riders across the event, if either race is under subscribed then we may need to cancel the event.
Obviously the hope is that this is not necessary but just an F.Y.I. and should this occur full refunds will be given providing the entries were before the closing date.
Closing date for advance entries midnight 6th August 2020 (entry on day £30).
(no refunds possible after this date, reserves list available for both races, in the event of any rider withdrawing the reserves list will be notified and offered the option of entering in the date order they went on the reserves list.
**FREE RACE ENTRY for the Womens Race for Seacroft members** The club will pay the entrance fee in to the Womens race for all 2020 Seacroft 1st claim members that were a member in 2019, they still pay the day license fee of £10 (if required).
The Course
Course in brief, from HQ at Wistow Jubilee Hall, neutralised convoy down Windgate Hill lane on to the course to the red marker (approx position of start/finish)
Rolling start and then anti clockwise for either the 7 or 11 laps on the route marked in blue.
It's a flat course approx. 5.4 miles per lap with 4 left hand turns and an S-bend.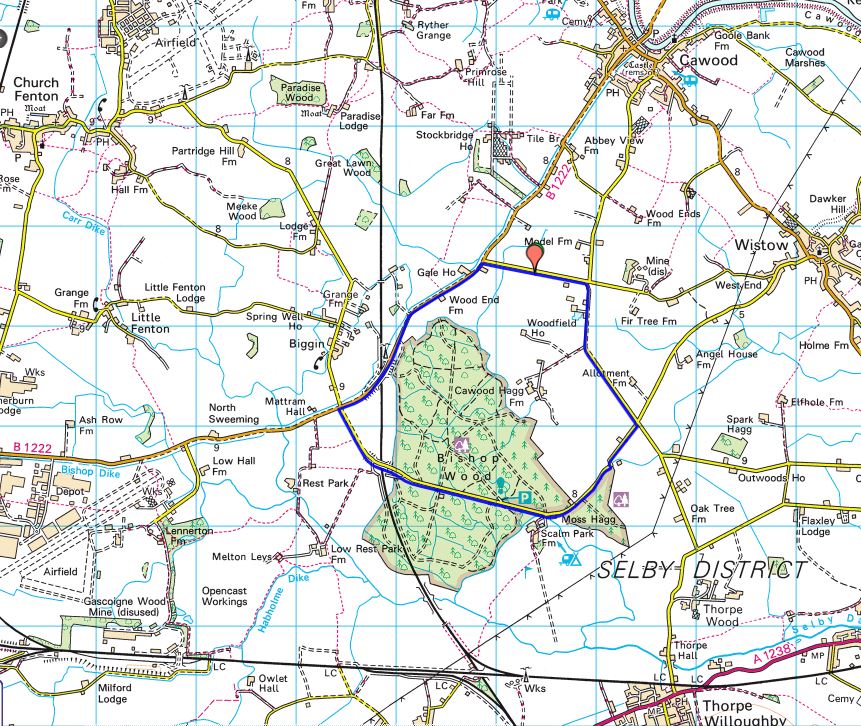 (To download GPX click "view full version" on the map below, then click the "More" menu and select "Export as file" for downloadable GPX files and other formats)
(If that doesn't work GPX file is available here https://ridewithgps.com/routes/31722716)
As a British Cycling registered event it will be run in accordance with the relevant discipline specific British Cycling technical regulations and guidelines.
A big thank you to our supporters, friends, and wider cycling community for helping us make this the best race we can for you 🙂